The writer and artist TOVE JANSSON (1914–2001) is best known as the creator of the Moomin stories, which were first published in English sixty years ago and have remained in print ever since.
Sort Of began its association with Tove's work in 2001 by re-issuing her amazing cut-out tour de force, The Book of Moomin, Mymble and Little My, followed by two other large format illustrated Moomin books, Who Will Comfort Toffle? and The Dangerous Journey. Each of these has been published with a new verse translation, created by leading British poet and author Sophie Hannah. In 2012 we published the first ever Moomin story book – The Moomins and the Great Flood, previously available only in Finland – restoring it to its original illustrations. From Oct 2017 Sort of Books will be re-publishing the heart of the Moomin oeuvre – the original eight Moomin chapter books, lovingly restored in the form of Special Collectors' Edition hardbacks with original jacket artworks, gorgeous endpapers and fold-out maps.

In her fifties, Tove Jansson turned her attention to writing for adults, producing a dozen novels and story collections, including the classic, bestselling The Summer Book. This was reissued by Sort Of and sold more than 100,000 copies in the UK. We have followed its publication with eight further books, translated into English for the first time: Travelling Light, The True Deceiver, Fair Play, The Sculptor's Daughter, Art in Nature, The Listener, Letters from Klara and a selection of stories, The Winter Book.
The Moomin novels Collectors' Editions
Tove Jansson's original Moomin Books need no introduction.
See our glorious Special Collector's Edition Moomin titles and sign up to our special Moomin Books newsletter.
Moomin picture books and special books
The first and the very last of the Moomin books that Tove created and illustrated. From the Moomins and the Great Flood, written during the war years and drawn in sepia wash and ink to the dazzling palette and playful verse text of her full colour picture books (including the innovative cut out design of her Book about Moomin, Mymble and Little My).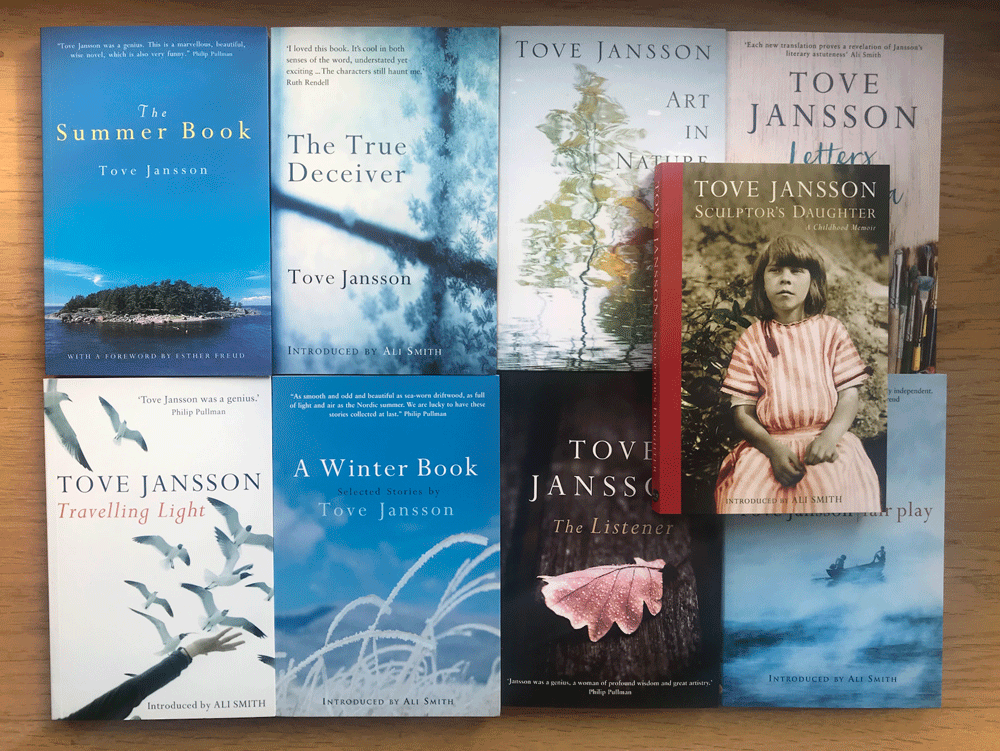 Tove Jansson's novels a
nd stories for adults
Find out more about the bestselling The Summer Book, A Winter Book and Tove Jansson's hugely acclaimed short stories and novels for adults.
Tove Jansson's letters and biography
The only authorised biography of Tove Jansson written, with unique access to her personal archive, by her trusted friend Boel Westin. Out in paperback.